Scheduled Horse Training Clinics, Exhibitions & Demonstrations.
Scroll down for complete listings

---
2022 TRAINING FOR COURAGE : Clinic, Camps, and Intensives
---
Come and Learn at Clinics and Camps: Training Liberty/ Riding Without Tack
Spring Schedule: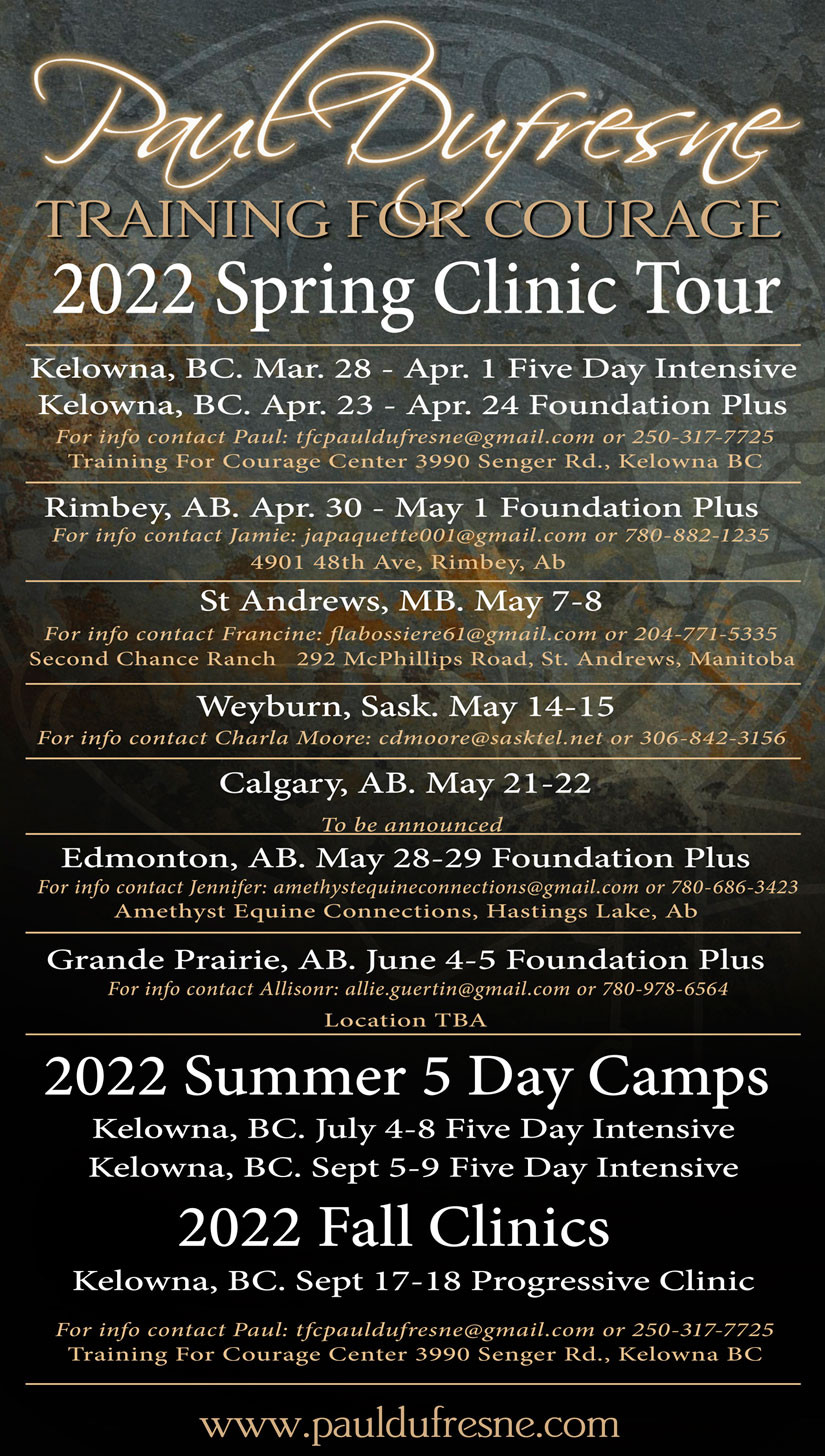 Why You Should Come to a Summer Camp
Please check back for dates.
*RV space may be available for rent, if you don't have a horse you can rent one here $250/wk., free camp space is available in
barnyard, if electricity is required there will be a nominal charge.
---
Year Round
YEAR ROUND 5-DAY INTENSIVES:
I often get people who tell me they can't t in the dates of the camps but would sure like to come and
ride for a week. Well now you can. In groups of 2-5 people you pick dates during the year that go from Monday-Friday. You
contact me and check to see if those dates are open on my calendar (my calendar may have more things booked than what
you see in this newsletter). If the dates are clear, you pay for your 5 days and you are booked in to come and ride at the TRAINING
FOR COURAGE CENTER with us in Kelowna.